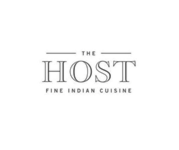 The Host Fine Indian Cuisine
14 Prince Arthur Ave, Toronto, ON M5R 1A9
ABOUT
Although Indian food has a rich and complicated history, the secret to making it is very simple. The best food is always created with love. And love demands that you make no compromises or take no shortcuts. Call them old fashioned, since established in 1997, The Host Fine Indian Cuisine haven't changed their cooking techniques. Connoisseurs of food, you are welcome. 
"…Our food is made with the highest quality ingredients, and we take the utmost care in the food's preparation. I trust that you will find the flavours sublime, the presentation gorgeous and the ambience striking. My mother was fond of saying that patience makes the food. It has been 30 years, in the making, but I sincerely hope that The Host has been worth the wait." –  Chef Sanjeev Sethi
LOCATION
14 Prince Arthur Ave, Toronto, ON M5R 1A9, Canada
MEET THE CHEF
Sanjeev Sethi
Sanjeev's professional expertise is acquired in the blaze of the kitchen fire, and his achievements acquired through ingenuity and perseverance. He relies on the tradition to create his recipes but turns them into modern preparations so that they adhere to the contemporary tastes. In blending the traditional with the contemporary, he strives to maintain a fine and intricate balance to achieve authenticity.
CHECK OUT SOME OF OUR OTHER CATERERS